As comfortable as possible: the TopFlow pig insemination clip holder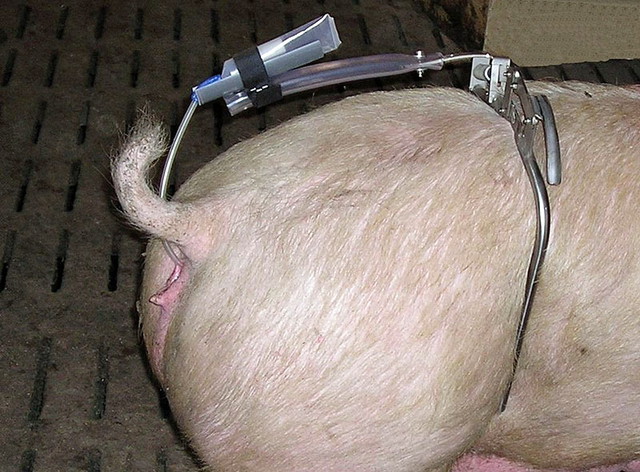 The artificial insemination of sows is one of the most complex tasks in the pigsty. It is important to find the right balance between a pleasant atmosphere for the animals and an efficient way of working. The award-winning TopFlow pig insemination clip holder will help you with both.
This pig insemination clip holder, made from stainless steel, has a high-quality spring system. As a result, the ideal pressure is always transferred to the flanks of the sow. Due to the tube holder, the pipette cannot slide off during insemination and the sow has enough freedom of movement.
Eight animals at the same time
The system is also very efficient. Six to eight animals can be simultaneously inseminated per person. Incidentally, the German Agricultural Society (DLG) awarded TopFlow a silver medal at EuroTier 2012.
DATA SHEET
PROGRESS REPORT
This post is also available in: German