Smart dry feeding: The VoluMeter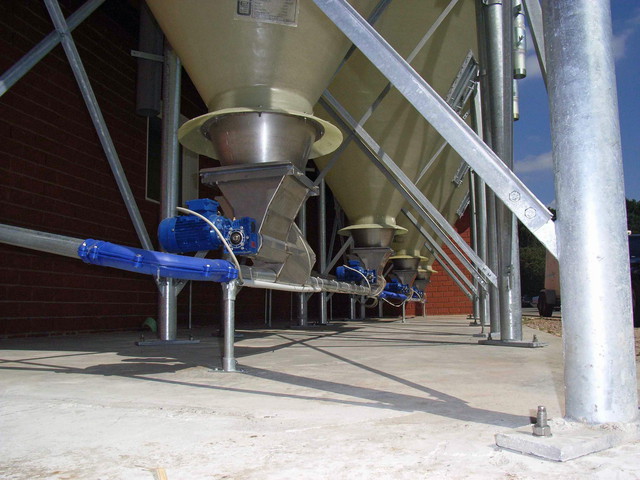 Multi-phase feeding is the ideal form of nutrition for pigs: the animals receive exactly the food they need in every phase of growth. There are fewer surplus nutrients. The pigs are healthier and ready for slaughter sooner. And they produce less manure. This has been confirmed to us by the highest authority.
With the automatic dosage VoluMeter, multi-phase feeding is very easy. All you need are two silos. The VoluMeter is built into the existing feeding system. The associated computer controls how much food from a certain silo goes into the pigsty.
Investment pays off after just one year
You save 6 Euros per pig right up to the end of the fattening period – with 1,000 pigs per run that´s 6,000 Euros! The price of the modification, however, is relatively low. The VoluMeter typically pays for itself in about a year.
In addition, the nutrient content of the liquid manure is reduced. Together with our Super Bowl drinking trough, you can significantly improve your material flow balance (nitrogen and phosphorus).
DATA SHEET
TRIAL RESULTS OF THE NIEDERSACHSEN CHAMBER OF AGRICULTURE
This post is also available in: German